Munch Mobile Kitchen of Boston
Justin Bucenec, half of the team behind Boston's beloved Munch Mobile Kitchen, moved to his adopted city on a whim. Justin grew up in the New York City metro area – born in NYC and raised in New Jersey. 14 years ago, he came to Boston to visit a friend. "He had an extra room," Justin remembers. "And I didn't look back."
Justin worked in the front of the house and behind bars at some of Boston's best restaurants, where he met chef Nathaniel Lawrence, who is from Western Massachusetts. The two found themselves brainstorming and planning about cooking creative, global food that was both unique and approachable. In 2014, they turned their "American Bistro" dream into reality and opened Munch Mobile Kitchen.
Their food truck has expanded since, but the partners remain committed to their original vision—Nate and Justin serve fresh local ingredients in dishes that change with the seasons. They care about sustainability and use recycled, compostable flatware. Munch Mobile Kitchen combines the casual vibe of a food truck with genuine warmth and hospitality. "What we know is cooking good food and making people happy," says Justin.
Running their business has been incredibly challenging. "In Boston, it's hard and expensive to sustain a food truck," Justin explains, citing steep insurance rates, gas and propane costs, lack of space, and a long, brutal winter. During the cold months, Munch Mobile Kitchen focuses on catering events and hosting pop-ups. "It's humbled us, and we've learned a lot," Justin reflects.
All the hard work has paid off. MSN named Munch Mobile Kitchen one of the best food trucks in America, and Metro US listed it as a Boston favorite. Justin and Nate's plan has always been to begin with a food truck, with lower start-up costs than a brick-and-mortar, and grow from there. Justin explains, "It's a stepping stone to the eventual restaurant we'd like to run."
They moved closer to that goal in December, when they opened a second Munch Mobile Kitchen location. Their storage container turned restaurant in South Boston serves their trademark food, which is undoubtedly sophisticated, especially for a food truck, and truly delicious.
Great Food from Quality Ingredients
"If you're not using quality ingredients, you're food is not going to be as good as it can be," says Justin. Justin remembers the first time he tried Beemster cheese: "I was at my buddy's house and he brought out a cheese plate. I had one bite of Beemster, and I didn't forget it. Since then, I have been all about Beemster cheese."
When Nate and Justin find ingredients they love, they tend to use them again and again in new dishes and inventive ways. They melt Beemster Classic in their mushroom roll, "think lobster roll," with brioche from a local bakery stuffed with shitake, oyster, and crimini mushrooms, fresh thyme, and homemade aioli. "The Beemster's flavor really shines through, yet doesn't overpower the dish. It's all copacetic," Justin say.
The diverse range of cheeses that Beemster offers elevates many of Nate and Justin's dishes. They use Farmers' Choice in their pimento cheese, and Beemster Classic in their mac and cheese. They appreciate that Beemster's commitment to sustainability mirrors their own. But most importantly, they love that the cheeses are delicious. "We haven't met anyone who doesn't love Beemster," Justin admitted. "We never get tired of the ingredients we love."
We asked Justin if he had any advice for culinary school grads or restaurant business newbies. "It's all a learning experience," he says…stay open, stay curious, and stay hungry.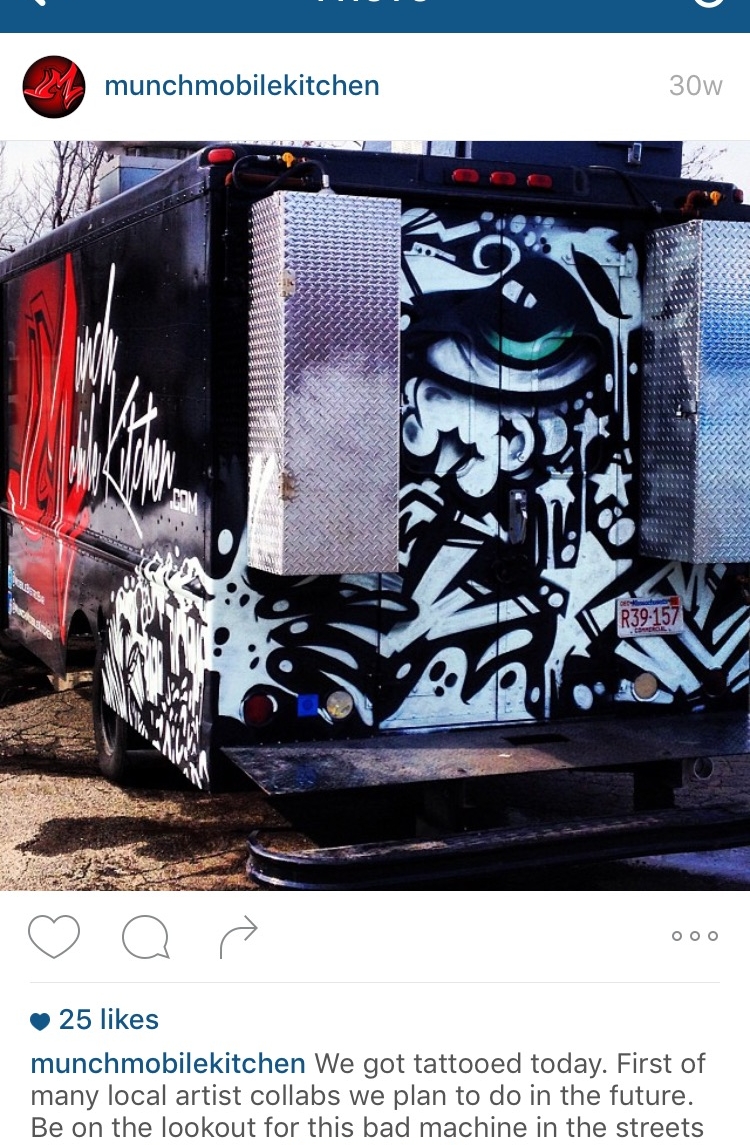 Follow Munch Mobile Kitchen